How long does it take to flush a cooler?
ANSWER: On the average most coolers are clean within an hour, it can be as little as 15 minutes or up to a couple hours. The point is, you decide because you're going to see all the debris as it's coming out. Debris that you never realized was in the cooler!
Do I have to change the fluid in the machine every time I flush a vehicle?
ANSWER: No. On average you'll change the fluid (2 gallons) after 50 to 60 flushes. By filtering through the 28 micron checkable screen and the 10 micron reservoir filter, the fluid stays clean.
How often do I have to change filters on the machine?
ANSWER: The reservoir filter can be changed monthly, the 28 micron screen will last several years with proper use.
How do I know when the cooler is clean?
ANSWER: By flushing, checking & cleaning the screen until it stays clean after flushing.
Do I have to preheat the oil?
ANSWER: No. The flushing process begins as soon as the machine is turned on. As the oil heats up, the cooler expands, releasing debris.
How long does it take to heat up?
ANSWER: On average, about 15 minutes.
How do I flush vehicles with a check ball?
ANSWER: In order to utilize the patented flushing process, you must bypass the check ball (drain back valve) when flushing.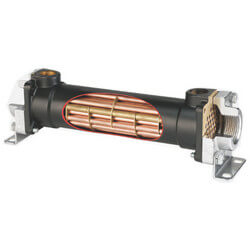 Get a Free Consultation
Hot Flush uses a patented process that cleans in a truly superior way. It removes the smallest of particles. It works incredibly fast. It is easy to use. We are here to answer any questions you may have about the machine or how it works. If you are tired of dealing with failures after a fresh build, hot flush can solve your contamination problems. Our patented process works better than anything you've ever tried. Guaranteed.
There are many different real-life examples we can share with you if you decide to get in contact. Our previous work and results will help illustrate why Hot Flush delivers a cleaning ability you need for your important application. In addition to a great functioning oil cooler / heat exchanger, Hot Flush is extremely cost effective—able to pay for itself and save you money well into the future. It is a simple, affordable, and effective solution we would be happy to tell you more about!
Call Us for a Free Consultation
Copyright © Hot Flush LLC 2022