Why not to use Transmission Cooler Flushing Solvent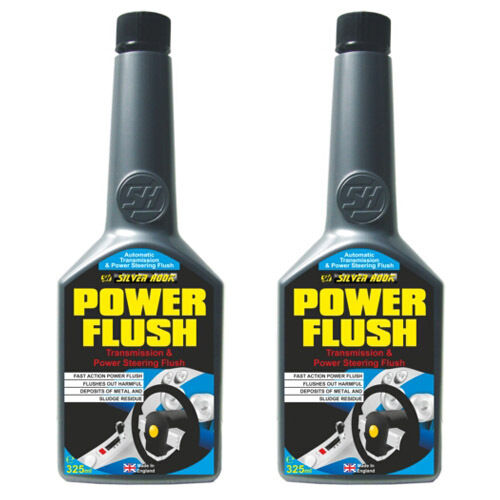 As you may be aware, some mechanics are of the opinion that flushing a transmission cooler is an unnecessary or dangerous service. And, the most common way to flush a transmission cooler can be a very bad idea. Running oil or a solvent through a transmission cooler does remove some contamination; but, not much. A very small amount of any debris, dirt, or other curd that has accrued inside the transmission cooler; if not removed; will pass into the transmission. The result of this foreign material in the transmission can be immediate transmission failure.
Any transmission flushing or cleaning work should include cleaning the cooler as well. When you have gone to all the work of dropping the pan and thorougly flushing a transmission; the last thing you want is to have a dirty cooler. Without cleaning the transmission cooler, you shouldn't even waste time flushing the transmission. The dirt and contaminants in the cooler will simply work their way back into the transmission, neutralizing any benefit your flush may have provided.
Truth be told, unhooking the cooler adding a cleaning solvent is generally a waste of time. As stated, it can be dangerous to your transmission. What is the danger? The cleaning solvent does do its job; but that means a significant amount of stuck on debris will get dislodged. This debris, if not fully flushed out, is free to get stuck elsewhere in the transmission and torque converter. The result can be an impending transmission, or torque converter, failure.
The only way to clean a transmission cooler is to use the only transmission cooler flushing machine that can get rid of 99.9999% of debris and contaminants in the cooler. No other mahcine besides Hot Flush can do this. No one can settle for even 90% clean. Even 0.1% of remaining debris can totally destroy a transmission. And, any mechanic can tell you that! You cannot settle for a machine that just makes your transmission cooler LOOK clean; you need a machine that gets your cooler PERFECTLY clean. Only the Hot Flush can clean your cooler of 99.9999% of debris and contaminants.
The Hot Flush machine is often immitated, but NEVER duplicated!
The Real Answer for Cleaning a Transmission Cooler
It doesn't do much good to just get a transmission cooler partially (or even nearly) clean. You need a transmission cooler that is fully cleaned. And, the patented technology utilized by the Hot Flush machine will remove 99.9999% of contaminants. And, it does this WITHOUT the need for expensive transmission cooler cleaning solvents. That's right—no solvents or cleaners are used by the Hot Flush machine.
Transmission cooler flushing machines other than Hot Flush fail to remove all of the debris and contaminants. And, many mechanics, not familiar with our level of cleaning, may have bad feelings even about transmission cooler flushing machines. This is because other flushing machines do a poor job of removing contaminants. And, these poor results make the whole process seem unnecessary; or, like "snake oil."
In fact, just like dropping the pan and using a transmission flushing solvent, these machines can disturb debris but not remove it during the flushing process. The result is that a significant amount of gunk can become dislodged during normal operation—after the pressurized flush occurs. When this contaminant works its way into the torque converter and other areas of the transmission, a failure can occur. As you can see, this is probably why the flushing process is so controversial.
Yet, if you can remove 99.9999% of debris and contaminent from a transmission cooler, you are sure to extend the life of the transmission and increase performance. If you don't get it that clean, your transmission could fail the first time you take your vehicle on the road! You simply can't settle for less than a pristinely cleaned transmission cooler!
Hot Flush, using our patented technology, does provide a totally cleaned transmission cooler. It goes far beyond other transmission cooler flushing machines.
What Differentiates Hot Flush from Other Flushing Machines?
The Hot Flush machine uses simple automatic transmission fluid as a cleaning agent. Automatic transmission fluid, as you may know, has a lot of detergents in it; making it a perfect cleaning agent. The Hot Flush machine also heats the transmission fluid to a high temperature. This allows for the transmission cooler and lines to expand with the thermal energy; thereby releasing debris that may have been stuck when the transmission cooled after the vehicle was in operation.
The Hot Flush machine also takes the cleaning process one step further: it reverses the flow of the automatic transmission fluid for a fraction of a second constantly while it operates. This flow reversal is the perfect mechanism to dislodge stuck-on debris and gunk. The flow reversal is a patented feature of the Hot Flush machine; and, you won't find it on other transmission cooler flushing machines.
Other cooler flushing machines may try to immitate this patented process by pulsating fluid during the cleaning process. But, this just doesn't help much. Pulsating pumps that fluctuate between 0-40 PSI, because of the slowness of the action, have little effect by the time it reaches the cooler and does nothing to dislodge debris! That is why, using another mahcine that pulsates the fluid cannot produce a 99.9999% cleaned cooler. It is a deceiving feature that offers little benefit.
Without flow reversal, you won't get a totally clean cooler. The hard to remove debris and grime in the transmission cooler will simply stay behind. Thus, Hot Flush is able to outperform other cooler flushing machines in a way that can't be ignored. Having your transmission cooler flushed with the Hot Flush machine will remove 99.9999% of all the contaminants and debris. Our machine won't leave you with a partially clean transmission; and, we can prove it!
Can your transmission cooler flushing machine claim to remove 99.9999% of contaminants from a transmission and torque converter?
Proof that Hot Flush Delivers Superior Results
Our claims are quite extraordinary; and, we know it! That is why we had our Hot Flush machine tested at an independent testing facility. The test involved using a different pressurized transmission cooler flushing machine to clean a transmission cooler first. That's right, we let the competition go first. After this initial flush, the debris and crud that the standard flushing machine removed was measured.
Next, the testing facility hooked up the Hot Flush machine to the same transmission cooler that was just cleaned by the competition. It could be guessed that after a thorough, pressurized flush there wouldn't be much contamination still in the cooler. This guess would be very, very inaccurate!
The Hot Flush machine was allowed to clean the same transmission cooler that was just cleaned with a competitor's flushing machine. The results speak for themselves. The Hot Flush machine removed more debris in every test than the other cooler flushing machine removed—even though the other flushing machine was allowed to flush the transmission cooler first.
When you see and understand results like this you cannot go with another cooler flushing machine.
For a full delineation of these test results, we have them available to view on our website. If you have some time, and are so inclined, you may want to check them out! These test results can be found here: Independent Tests of the Hot Flush Machine.
Example Photos of Hot Flush vs. Competitor's Flushing Machine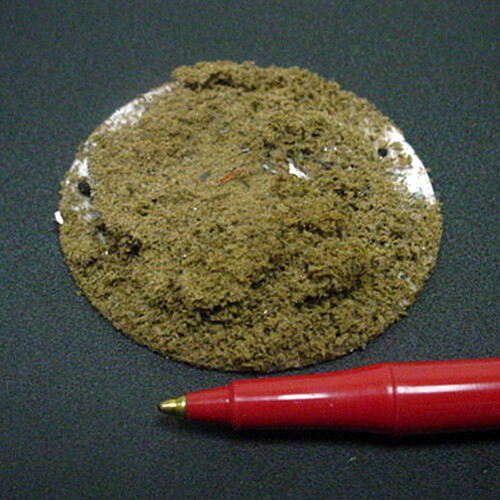 Satisfied Customers Getting Fully Clean Transmissions
Hot Flush is trusted by over 10,000 automotive shops. And, we have large contracts with big industries that we are not at liberty to disclose. Our clientele even includes the United States military! Hot Flush is really the "Rolls Royce" of the transmission cleaning industry.
Although we can't talk about all our cleintel, there are many happy customers who we can discuss. These customers have provided their own reviews of Hot Flush; which can be seen here on our testimonials page. We encourage you to even look them up and give them a call and ask them about their Hot Flush machine—in addition to reading their review of our transmission cooler cleaning machine.
10,000 automotive shops and the United States military can't be wrong! You need a 99.9999% clean cooler. If you are just an automotive enthusiast or professional mechanic, your transmission cooler can be rejuvenated, and restored, with Hot Flush in a way that a solvent or standard pressurized flushing cannot deliver.
Never Use a Transmission Cooler Cleaning Solvent!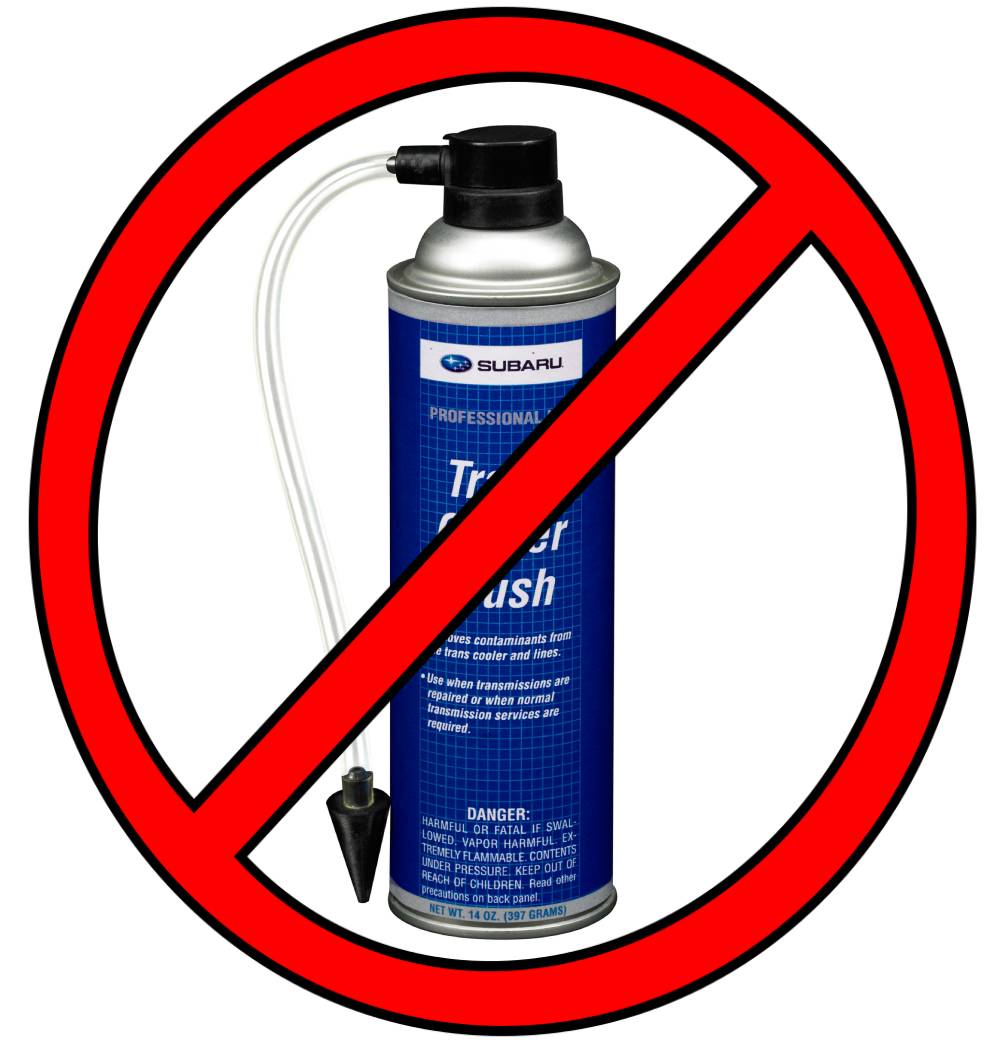 The fact is, cleaning a transmission cooler requires more than a simple solvent. Other cooler flushing machiens, in tandem with a cleaning solvent, won't do either. It simply will leave you with a dirty transmission and a possible danger of a breakdown.
Transmission cooler cleaning solvents should be avoided; they only do a small fraction of the job the Hot Flush machine can do.
It takes large machines a significant amount of time to clean coolers; and, if it isn't a Hot Flush machine the remaining debris still makes them an unacceptable option. A can of solvent cannot possibly clean a cooler as well as a machine, and you should never use one. It is far safer to keep your transmission safe by buying a new cooler if you can't get it as clean as the Hot Flush machine can.
Got Questions? We have Answers!
You might have more questions about the Hot Flush machine. We have been in the transmission cleaning industry for over 30 years; and, provide in-house cleaning services for these devices. Suffice it to say, we are experts on flushing transmission coolers of all kinds.
Customer service is paramount to our success, and we value the time you would give us to get your questions answered. We are here to provide a free consultation and help you get informed about our patented Hot Flush machine. We want you to be in our family of customers, and we want our customer service to reflect that fact!
Feel free to write to us or give us a call! We are here waiting to help you and give you the information you need. Find out more on our Contact page.