Not all Transmission Cooler Flushing Machines are Equal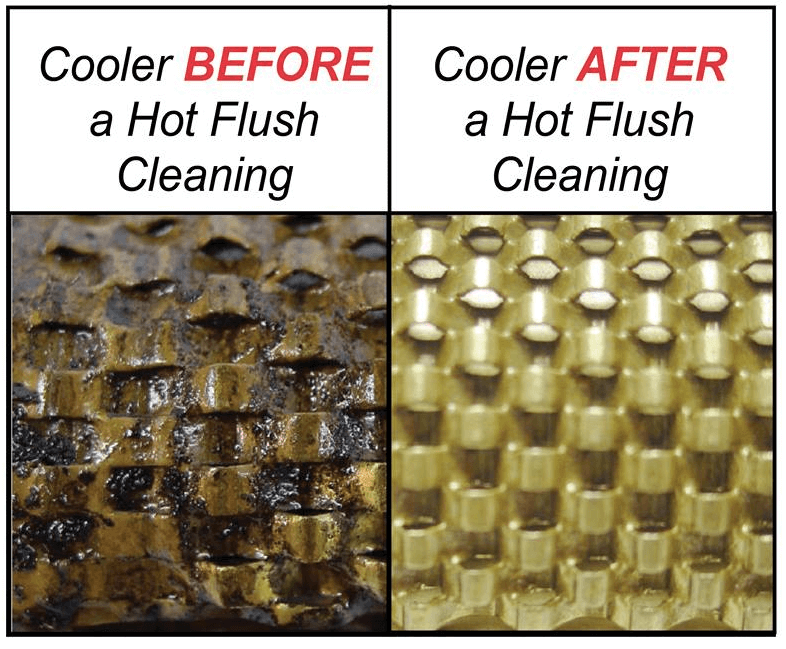 If you are reading this, you may be in the market for a transmission cooler flushing machine. And, you know that cleaning out a transmission cooler is essential to ensure performance and to stymie return rates. If a simple flush could have prevented a transmission failure, then overlooking this service is not only frustrating, but hurts your wallet.
One thing is for certain, debris and contaminants in a transmission cooler will make their way into a transmission. The result of this foreign material going through the transmission can be quick and immediate transmission failure. This can be frustrating to say the least!
After you have spent a ton of money on a new transmission (or rebuild), put in hours of time perfecting it and making it perfect; you need it to not suddenly fail a week later from the debris in a dirty cooler. This is an experience that does happen, as you may know.
Just a small amount of debris in a transmission cooler can lead to a total transmission failure. One important thing to realize is that a 99% cleaned cooler is STILL not good enough. A can of transmission cooler solvent obviously cannot clean a transmission cooler well, and a machine is a must have necessity. But, other transmission cooler machines cannot get your transmission cooler perfectly clean. A 99% clean cooler will not do. That 1% of debris left in the cooler can, and does, cause transmission failure; which can result in costly damage to the device.
Simply put, no other transmission cooler flushing machine can deliver the results that the Hot Flush machine does. Only the Hot Flush machine can clean 99.9999% of contamination from a transmission oil cooler and lines. Even if a machine could clean 99% of debris from a transmission cooler, it STILL isn't clean enough. You are still risking your entire transmission for that pesky 1%. You need a transmission cooler flushing machine that gets a cooler pristinely, extremely, perfectly clean. Only the Hot Flush machine can deliver these results. Without Hot Flush, you are better off getting a new transmission cooler.
Hot Flush is often imitated, but never duplicated!
Trusted by 10,000 Automotive Shops
We have been in the cooler / heat exchanger cleaning industry for over 30 years. And, once a transmission shop sees the results of the Hot Flush machine, they don't look back. To date, there are over 10,000 shops that trust Hot Flush to prevent comebacks and transmission failure, via exceptional cleaning efficacy.
If you are wondering who these people are, our website has a host of testimonies from happy customers. You might even think we have too many testimonies on our website from satisfied customers! But, we think they say it best in their own words. They know the superior calibur of the Hot Flush machine; and they were happy to share their opinions with us! If you are uncertain about trying Hot Flush, we suggest contacting our current customers. Let them tell you how they feel their investment in one of our machines paid off!
To see our many testimonials, you can find them at this page on our website: Hot Flush Testimonials.
How our Transmission Cooler Flushing Machine Works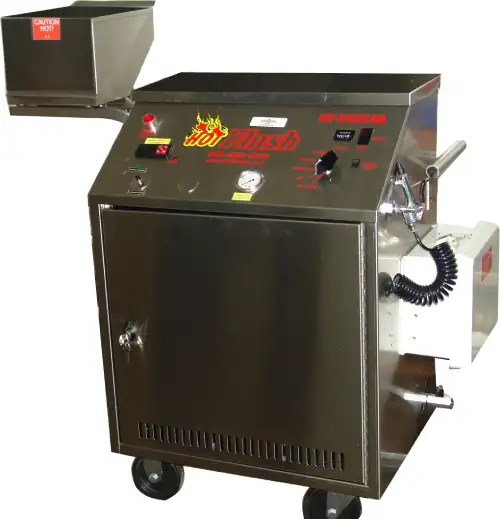 Hot flush doesn't use expensive chemical detergents to clean coolers. That alone should make the machine appeal to you—as these chemicals can be expensive and possibly caustic. No, Hot Flush uses automatic transmission fluid to do all the cleaning.
The automatic transmission fluid, as you may know, contains a significant amount of detergents; and, this makes it an ideal flushing agent. To make automatic transmission fluid an even better cleaning agent, the Hot Flush machine heats the fluid to an optimum temperature. This heating allows the transmission cooler and lines to expand with the heat; thereby giving up any debris that was caught when the device cooled and contracted.
Other machines may perform these same features; but the patented process behind our transmission flushing machine takes it one step further: we rapidly reverse the flow of the heated automatic transmission fluid. It isn't just a quick pulse, but the flow of the fluid is actually reversed.
The only way to dislodge the material that gets caught in the transmission cooler is by completely reversing the flow for a fraction of a second! This sudden flow reversal is just long enough to dislodge the debris and contaminants!
Pulsating pumps that fluctuate between 0-40 PSI, because of the slowness of the action, have little effect by the time it reaches the cooler and does nothing to dislodge debris!
That is why, the patented process utilized by the Hot Flush machine is capable of removing 99.9999% of debris and contaminants. We have a full page dedicated to explaining the efficacy of our transmission cooler flushing machine; and why Hot Flush is different from other machines. If you'd like to know more, you can check out this page on our website here: How the Hot Flush Machine Works.
Is it Worth Buying a Transmission Cooler Flushing Machine?
This is an essential question, and maybe you're in the market for one of these devices for the first time. As you can imagine, revenue will be generated from a Hot Flush machine in two primary ways: reducing transmission failures, and fees for flushing services. In time, the Hot Flush machine will pay for itself; and, result in happier customers and few transmission failures.
We have taken the time to put together a brief cost analysis for owning a Hot Flush machine. You can use our cost analysis to estimate the savings and income that our machine can deliver for your transmission repair business or automotive shop. If you are interested, this profit analysis can be found on this page of our website: Cost Analysis of the Hot Flush Machine.
Videos Demonstrating our Transmission Flushing Machine (One with Jay Leno)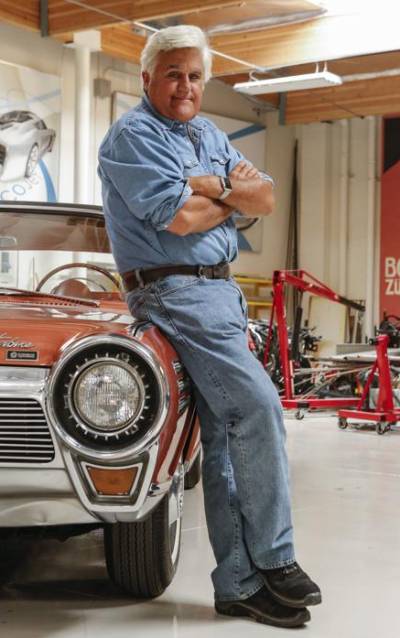 That's right, even Jay Leno trusts Hot Flush to clean his transmission coolers and lines! Jay knows the best, and when it comes to automotive cooler flushing, Hot Flush is the BEST!
In the past, our team visited Jay Leno at his garage in California, and we were allowed to make a video where Jay had the Hot Flush machine demonstrated. You can watch it on our website if you are so inclined!
To see these videos, you can view them on this page of our website: Hot Flush Machine Videos.
We also have two other videos that demonstrate how to use our transmission flushing machine. If you are wondering how difficult using Hot Flush is, the answer is quite easy! Feel free to watch our video demonstrations and video tutorial on how to use the Hot Flush machine. You'll see just how easy it is to train personnel on transmission flushing with our machine. Hot Flush makes the transmission cooler cleaning process simple and highly, highly effective.
Need Support or Have any Other Questions?
If you still have some questions you would like to get answered, we offer free support and consultation for you. We have friendly staff that are available to answer your questions over the phone and discuss pricing. If you want to outsource your transmission cleaning service, we can accommodate you in that regard as well!
We are waiting to talk to you and answer any questions you may have about Hot Flush. Serving you is a top priority for us; our customers come first! You can get in touch on our Contact page.