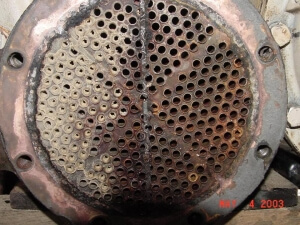 There are many situations where it doesn't make sense to own a Hot Flush machine at your location. For these unique situations, we offer in-house cleaning of oil coolers and heat exchangers. In addition to using the Hot Flush machine, when we clean your cooler or heat exchanger, we may utilize many other different cleaning technologies. These additional cleaning protocols are available only via our in-house cleaning services.
In-house cleaning makes sense for customers with low volume; or, cleaning situations where you need our other technologies to get the job done right.
What Sets Hot Flush Apart?
Unlike other companies that have failed you - Hot Flush will not let you down. Our equipment cleans 1 1/2 million oil coolers a year, more than anyone in the World. We clean oil coolers, heat exchangers, air to air coolers, AC condensers, charge air coolers, vintage airplanes and cars, heavy equipment coolers, articulated truck coolers, and wind generators on a daily basis—with a 24 hour turn around.
In addition to having Hot Flush technology at our disposal, we also have several other cleaning techniques that only our in-house cleaning customers can receive. For you, outsourcing your heat exchanger / oil cooler cleaning—with the added benefit of a cleaning process superior than a stand alone Hot Flush machine can provide—may be the option that best suits your needs.
Utilizing our patented flushing process, we are 100% certain no other company can get your cooler / heat exchanger as clean as we can. We are so confident, that all orders are guaranteed clean to your company's specification, determined by our laser particle counter that keeps track of micron size & ppm. A sample of the contamination is sent back with all cleaned coolers/heat exchangers. If Hot Flush determines your cooler / heat exchanger to be defective (including leaks), our assessment is free with the exception of shipping & handling.
With the combined efficacy of the Hot Flush machine, and our own specialized in-house cleaning technologies, we can ensure valuable cooling devices become as clean as possible. The extra degree of functionality this combination process can elicit may make in-house cleaning the right choice for you.
In House Cleaning for Valuable Equipment
When the monetary value of equipment is high, opting for professional, in-house cleaning is certainly a good option. Our technicians will review your unique situation and evaluate your cooling equipment. The procedures they will decide to undertake are guaranteed to be safe for your cooling device. Using our in-house cleaning services, you ensure that no human error will complicate the functionality of your cooling equipment.
Overall Results
Our in house cleaning solutions are guaranteed to remove the rust, deposits, and scale that are diminishing the performance of your cooling equipment. We would be more than happy to discuss these specialized services with you. Our friendly staff are available to talk to over the phone, and will promptly answer any email inquiries. If you have further questions, feel free to get in contact with us!
Visit our Contact page to talk to one of our cooler and heat exchanger cleaning professionals. We will let you know how we can save you money and about how to send us your cooler or heat exchanger to have it cleaned at our main facility and sent back to you.
Further Information
We have an entire website dedicated to our large heat exchanger / oil cooler cleaning business. For further information you can visit this website here: Flushing Services website.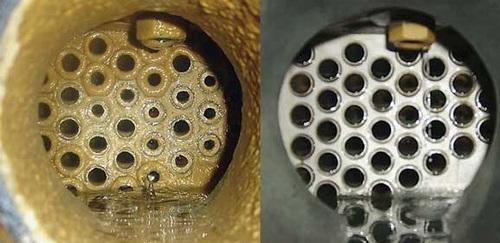 Get a Free Consultation
Hot Flush uses a patented process that cleans in a truly superior way. It removes the smallest of particles. It works incredibly fast. It is easy to use. We are here to answer any questions you may have about the machine or how it works. If you are tired of dealing with failures after a fresh build, hot flush can solve your contamination problems. Our patented process works better than anything you've ever tried. Guaranteed.
There are many different real-life examples we can share with you if you decide to get in contact. Our previous work and results will help illustrate why Hot Flush delivers a cleaning ability you need for your important application. In addition to a great functioning oil cooler / heat exchanger, Hot Flush is extremely cost effective—able to pay for itself and save you money well into the future. It is a simple, affordable, and effective solution we would be happy to tell you more about!
Call Us for a Free Consultation
Copyright © Hot Flush LLC 2022